This won't hurt a bit.
We analyze data on nearly every doctor in America to match their experience with your needs. Amino makes it easy to find a doctor, estimate your costs, and book an appointment—all in one place.
1
2
3
1. Personalize your search
First, we'll ask you a few easy questions so we can tailor your list of matches.
2. See what's important
Check out detailed stats on each doctor, from location and insurance to experience and cost.
3. Book your appointment
Forget playing phone tag and waiting on hold. Just let us know when's good. We'll handle the rest.
"There's a new way to find the perfect doctor for you."
– TIME
The clearest picture of American
health care
We've stitched together billions of health care interactions so you can make informed, confident decisions. Our data is patient de-identified and secure.
People
The number of Americans whose experiences are represented by our data.
Doctors
The number of practicing doctors who are your potential matches on Amino.
Interactions
The number of health care interactions we look at to calculate your best matches.
Topics
The number of conditions, procedures, and specialties you can search.
Experience matters.
Research shows that doctors who have the most experience with your condition or procedure tend to have the best results. Makes sense, but it's been hard to know which doctors have that experience—until now.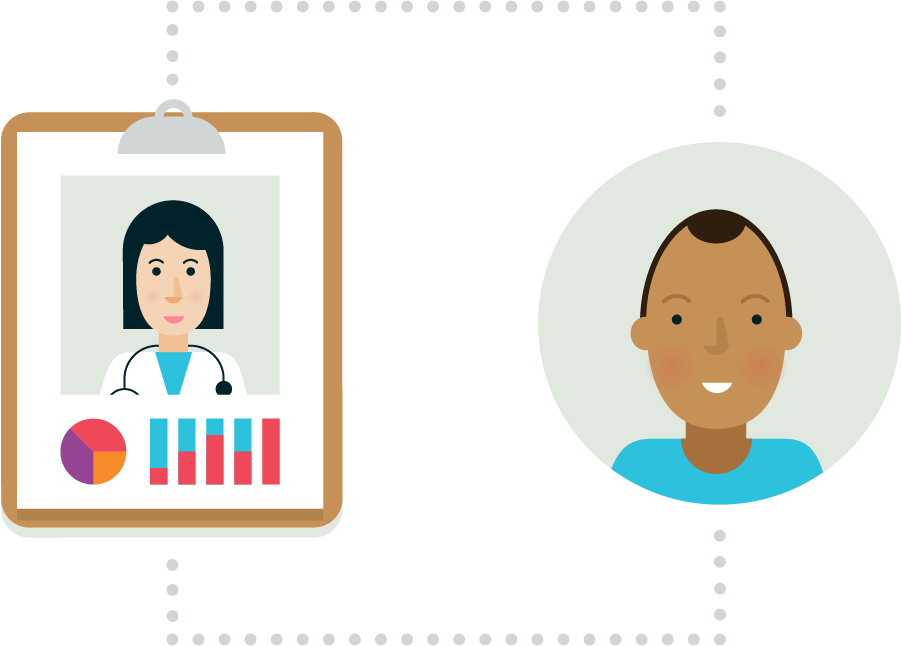 Small team. Big mission.
We're committed to connecting everyone with the best care possible. Today, we're using our data to help you find a doctor, and this is just the beginning.